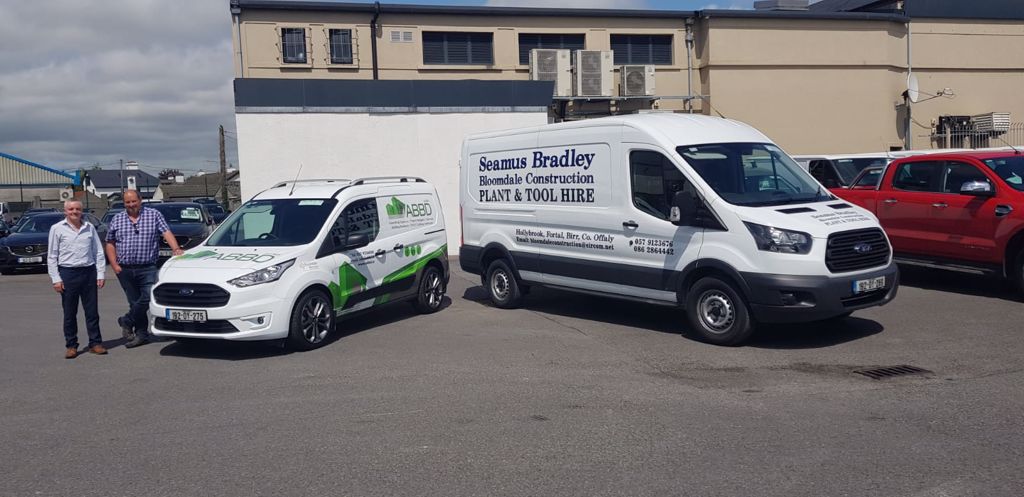 Keeping it local here at Coltons
Thanks to Bloomdale Construction Plant and tool hire from Birr for your business & best of luck with your new wheels!
Same goes to Kevin Bracken of Aidan Bracken Building Design from Clara, pictured here with Aidan Dunne who delivered the two beauties.
Think no further than Colton Motors Tullamore for your Commercial needs. Call us today on 057 936 3800.
Dealer News