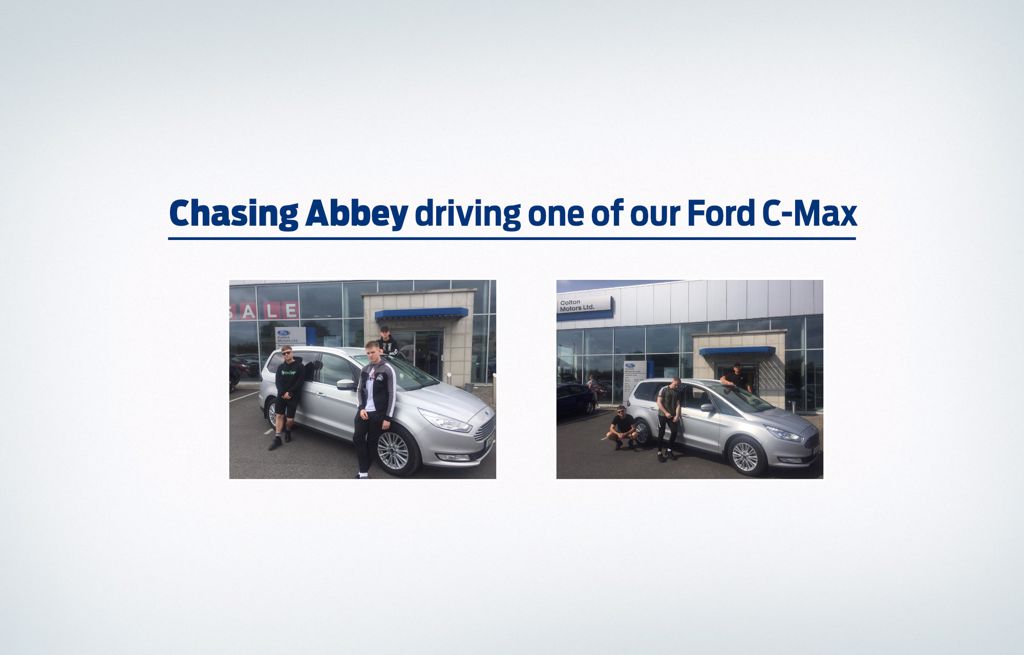 Chasing Abbey driving one of our Ford C-Max
We had the privilege to led out one of our Ford C-Max to the famous band Chasing Abbey for their gigs!
Chasing Abbey played at Indiependence down in Cork in the beginning of August.
Don't you think they look good with our C-Max?
Would you like to know what their experience was like?
Get in contact with us to see for yourself, we have a great selection of vehicles ready for you to test drive.
Call Us in Tullamore Call Us in Mullingar Find Us Book a Test Drive
Dealer News