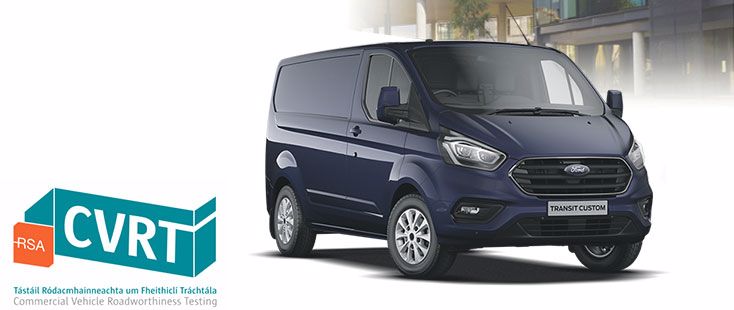 VTN Test Information
All commercial vehicles are required by law to have an annual commercial vehicle test.
We have well equipped modern premises offering Light Goods Vehicle Testing.
Frequently Asked Questions
Where is Colton Motors Vehicle Testing Centre?

We are conveniently located on the clara road, Tulamore, Co. Offaly. On this site you can view a map of our location as well as instructions on how to contact us.

When do I need to test my vehicle?

State Regulation requires a commercial vehicle to be tested once a year.

What are Colton Motors opening hours?

We are open Monday to Friday, 9am to 5.30pm. We are closed each day for lunch between 1.30pm and 2pm.

How much do vehicle tests cost?

Prices vary depending on the test and the vehicle. You can see our prices here.

What happens if my vehicle fails the test?

If your vehicle fails, our mechanics will issue you with a "fail report". Then you have 21 days or 4000km (whichever comes first) to rectify the errors and have a retest. The cost of the test is halved, however if you fail to retest within the time limit, the full price will be charged.
Contact us for more information on VTN Testing.